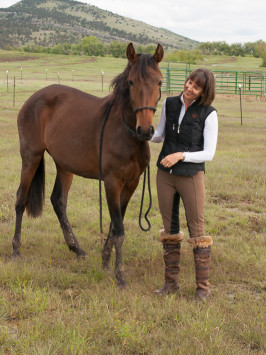 Why do we ride? For many of us, the passion first surfaced when we were children and felt the strong and undeniable pull of horses. We all asked for our own pony. Some of us were lucky enough to have riding lessons off and on throughout our childhoods. A few actually got to have a horse. No matter, the love never went away.
Now we are older. The pull is still there, the need to be at the barn, inhale the fragrance of leather and hay, and feel the exhalation of warm, grass-scented breath against our cheeks. Remember? It's the connection, the relationship with these amazing animals, gazing at us with fathomless wisdom from liquid dark eyes.
But it's more, as well. The ride itself is integral to the experience. Being with the horse is wonderful, but for us, it's not enough. There is a level of communion that's only obtainable when two beings move as one. Movement in harmony creates stillness at the center. Two souls share a moment out of time. Minds present, bodies in motion — this is riding as a meditative art.